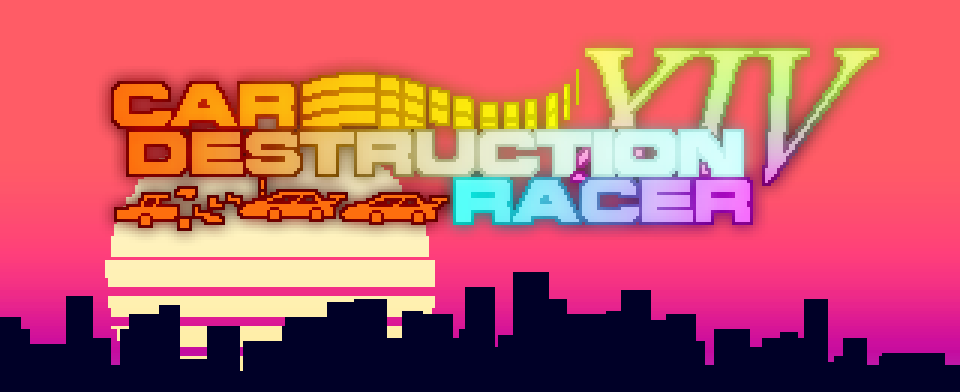 Car Destruction Racer XIV
A downloadable abomination for Windows, macOS, and Linux
This game was made in 72 hours as part of the Ludum Dare contest.

Jerry always wanted to be a racer.

Today, he finally is going to achieve his dream.
Unfortunately for him, he has absolutely no idea how to properly race a car. So to make up for that, he will sacrifice parts of his car by throwing them at opponents, while making his car lighter, but less stable.
Use the buttons displayed on the screen to throw parts, mouse to aim, and the WASD keys to drive.


James9270 - Coding (hell knows how he codes so fast, my theory is that he's an alien with a microchip in his brain)
Noogai223 - Spriting and Texturing
Astrodex - Music
lau - Music + Trailer

ugng - Sound Effects
Rjwest07 - Voice Acting
Karis - He came up with both the name of the team and the name of the game, so thanks for that
Red - Modeling
Good people who helped with testing: Tirsod, ILikeBreadTooMuch, rd_NickF, CaffeineMeme.
Thanks!!

Get the soundtrack here:
https://soundcloud.com/the_real_astrodex/sets/car-destruction-racer-xiv-ost


To download, press the download button below as appropriate to your platform, extract the zip to a folder, then double-click "Car Destruction Racer XIV.exe"

Download