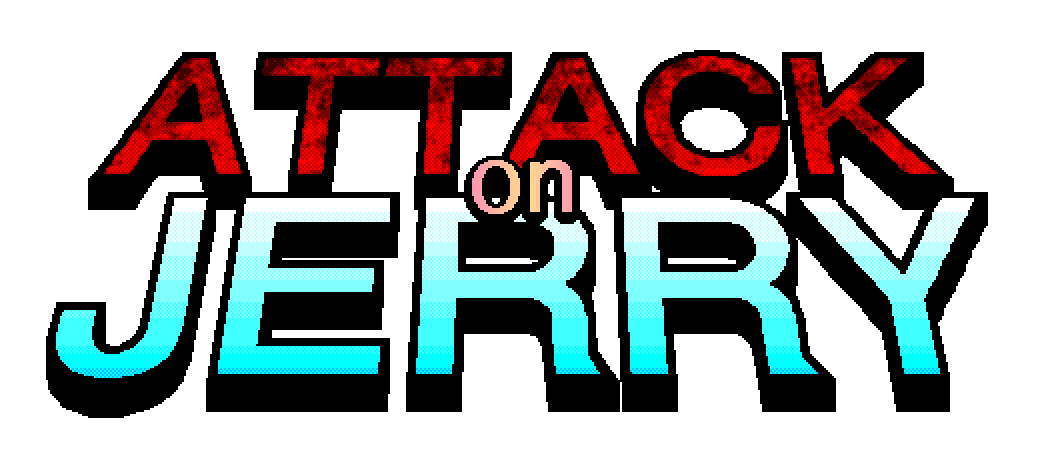 Attack on Jerry
A downloadable game for Windows, macOS, and Linux
Introduction

After winning last jam's race, Jerry wanted to fulfill his dream of becoming president,
so he started a campaign that had overwhelming success among citizens.
But, oh no! Jerry caught a flu!
He needs your help to recover and achieve his dream.
Defend Jerry's brain and heart by placing organs and paying for them with your own blood, around the two paths to defeat the bacterias!
Controls
mouse lol
Towers
The eye attacks enemies from a distance, killing them in one hit.However, it can only target one at a time
The nose attacks nearby enemies with rapid fire. Each shot only does a small amount of damage.
The mouth attacks enemies with an AoE projectile, they work well near enemy spawn points
The ear uses powerful AoE attacks to take out multiple enemies at once, however, it's fire rate and range are fairly low
Soundtrack
Get it here.
Credits
Astrodex - sound
James - ultrasonic super fast coding
lau - trailer and sound
Noogai - sprites and 2D
Melody - 3D models, ui, and coding
Rjwest - team mascot (he also helped a lot with the idea)
Download